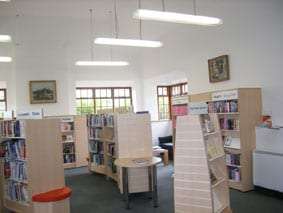 Tel: +353 1 286 4339
Email: SMMulligan@wicklowcoco.ie
Website: Click here
Located on Church Road, just opposite St Mary's Church, Enniskerry Library is a wonderful resource available free to all. The library is regularly stocked with the latest publications and the librarian is always delighted to welcome new members.
Opening Hours:
Tuesday & Wednesday
2.30pm – 5.00pm
6.30pm – 8.30pm.
Friday
11.00am – 1.00pm
2.30pm – 5.00pm.
Saturday
11.00am – 1.00pm
Closed on Saturdays of Bank Holiday weekends.