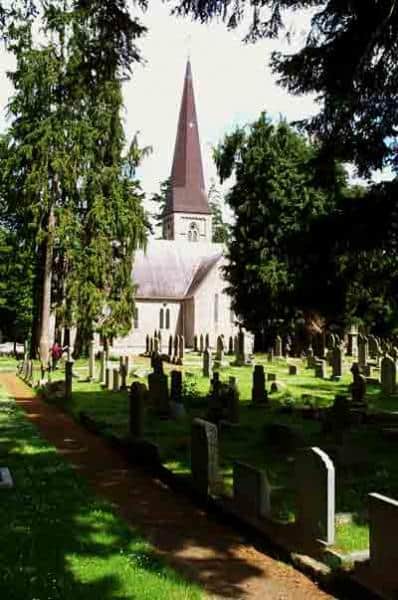 St Patrick's Church, Powerscourt is set on the edge of the Wicklow hills, surrounded by trees and beside the village of Enniskerry. In contrast St Brigid's Church is on the edge of the busy Bray bypass, where the traffic rushes past at high speed 10 metres from the front door. The church provides an oasis of quiet and prayer in the midst of a rushed activity.
For details of church services in December 2013, please click here. All are very welcome.
Please visit the parish website http://www.powerscourt.glendalough.anglican.org/ where I hope your visit will tell you something of how we seek to witness to Christ through the ministries of his Church in this beautiful part of the world. Our parish is a wonderful mixture of urban and rural, mountain and lowland, young and not so young – a diversity within which we seek to worship and make Christ known with a common bond and purpose. We encourage you to join us in either of the churches if you are passing through our area – you will always be made welcome.
You can contact the parish by email at powerscourt@glendalough.anglican.org or by telephone on +353 1 2863862. You can contact the Rector, Archdeacon Ricky Rountree, by email at rbrountree@eircom.net or by telephone on +353 1 2863534.