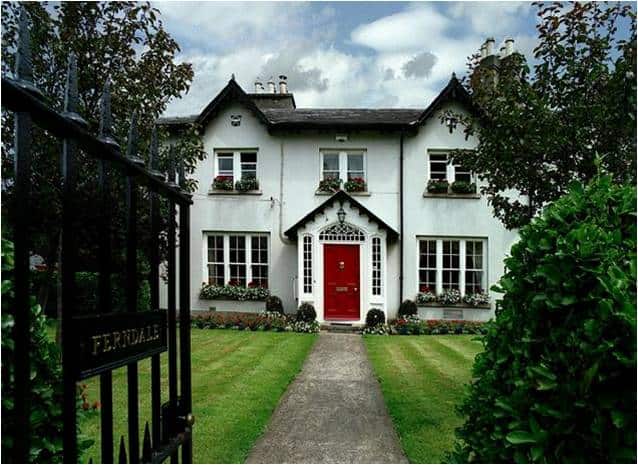 Listed Victorian building furnished in period style. All rooms en-suite.
Enniskerry Village, Enniskerry
Tel: +353 1 2863518
Website: www.ferndalehouse.com
Email: info@ferndalehouse.com
Contact: Josie & Noel Corcoran
Our aim is to provide a warm Irish welcome with quality food and service in pleasant surroundings. We have an extensive breakfast menu (from an Irish cooked breakfast to scrambled eggs and smoked salmon to home made bread and jams). We can offer you assistance with planning local and national itineraries. Ferndale is the perfect base to combine ease of access to Dublin and the scenic and cultural attractions of county Wicklow – Houses and Gardens, Historical sites etc. There a number of restaurants and pubs within walking distance of Ferndale providing evening and other meals etc.