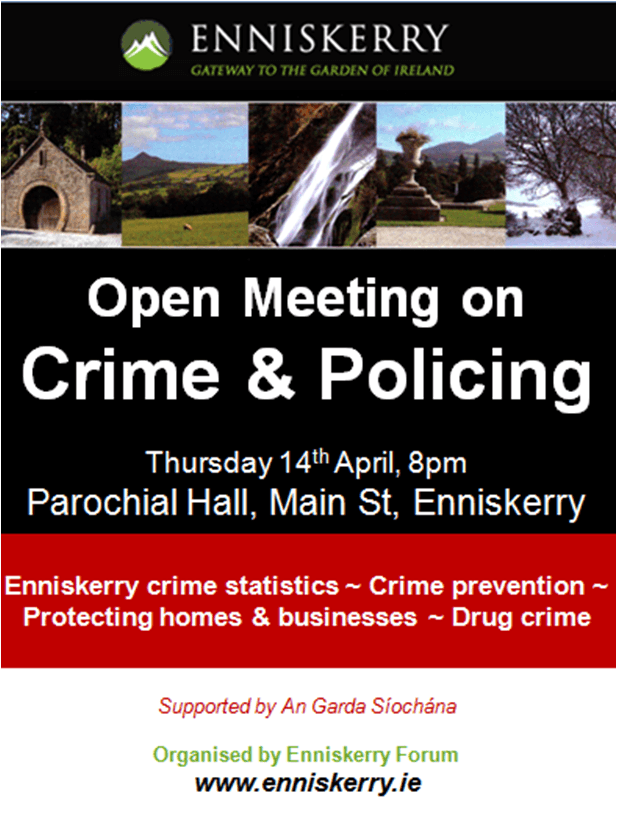 An open meeting on Crime and Policing in the Enniskerry area took place on Thursday 14th April at 8.00pm in a packed Parochial Hall. The meeting was addressed by senior Gardai responsible for the region who brought the community up to date on crime statistics and recent developments. They also provided advice on how to protect communities, homes and businesses.
To see the Gardaí's TOP TIPS on crime prevention, visit the Garda page here!
Local resident Gerry Carey of Platinum Property Maintenance also offered to provide free lock fitting for OAPs in the Enniskerry area. For more information and to contact Gerry visit Platinum's page here.
It was strongly recommended that small groups, for example those in housing estates, set up Neighbourhood Watch schemes and the Enniskerry Gardaí offered to provide any support and advice required.
The Gardaí agreed that they would make these briefings a regular event from now on and would meet with the community twice a year henceforth.