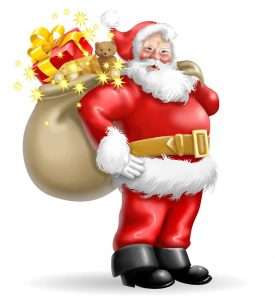 You better watch out,
You better not cry,
You better not pout,
I'm telling you why:
Santa Claus is coming to (Enniskerry) town!
Yes, boys and girls, it's true!!
Santa will be arriving in Enniskerry on Sunday 4th December at 4.50pm.
So don't miss him, it's gonna be great!!
Oh, and don't forget….
He sees you when you're sleeping,
He knows when you're awake.
He knows when you've been bad or good,
So be good for goodness sake!