Two dogs found near Texaco garage in Enniskerry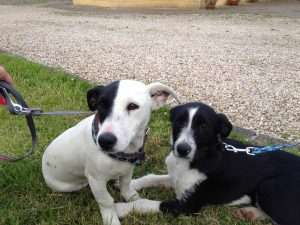 A local resident found two dogs near the Texaco garage in Enniskerry yesterday. The dogs are of mixed breed of border collie and terrier and they appear to be siblings. They are probably less than one year old and very friendly towards people. They did not have any collars. They are being well cared for and we hope they can be reunited with their owner.
If you recognise the dogs or know who owns them, please email enniskerryforum@gmail.com and we will put you in touch with the person who is caring for them.
Thank you.