New book about Enniskerry History published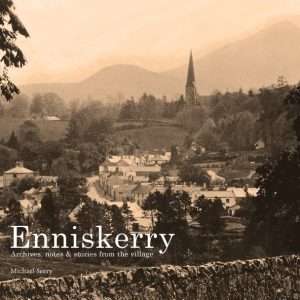 A new book "Enniskerry: archives notes, and stories from the village" has just been published and is available at Kennedy's of Enniskerry.
This book is a collection of essays, articles, and images gathered over the last two years at the Enniskerry History website (www.enniskerryhistory.org). It tells the stories of people living in the village, from all social classes. It provides contemporary reports of buildings, developments, giving perspectives of both residents and visitors to the village. Those interested in their family history will find hundreds of names listed in the various land surveys, work account and pension books and other local sources, brought together and indexed for the first time. The book is illustrated with a diverse range of images of our village.