Garden of Ireland Run in Powerscourt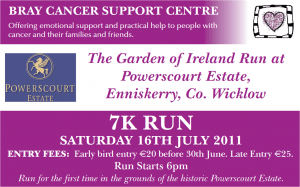 The Garden of Ireland Run in aid of Bray Cancer Support Centre will take place in Powerscourt on Saturday 16th July.
A fantastic day is planned and the organisers would like as many people as possible to participate in aid of a great cause. For more information and to register please click here!